Services Provided in the Communities We Serve
First Care provides a variety of medical transportation services to hospitals, dialysis centers, nursing homes and special event venues in the communities it serves including, but not limited to: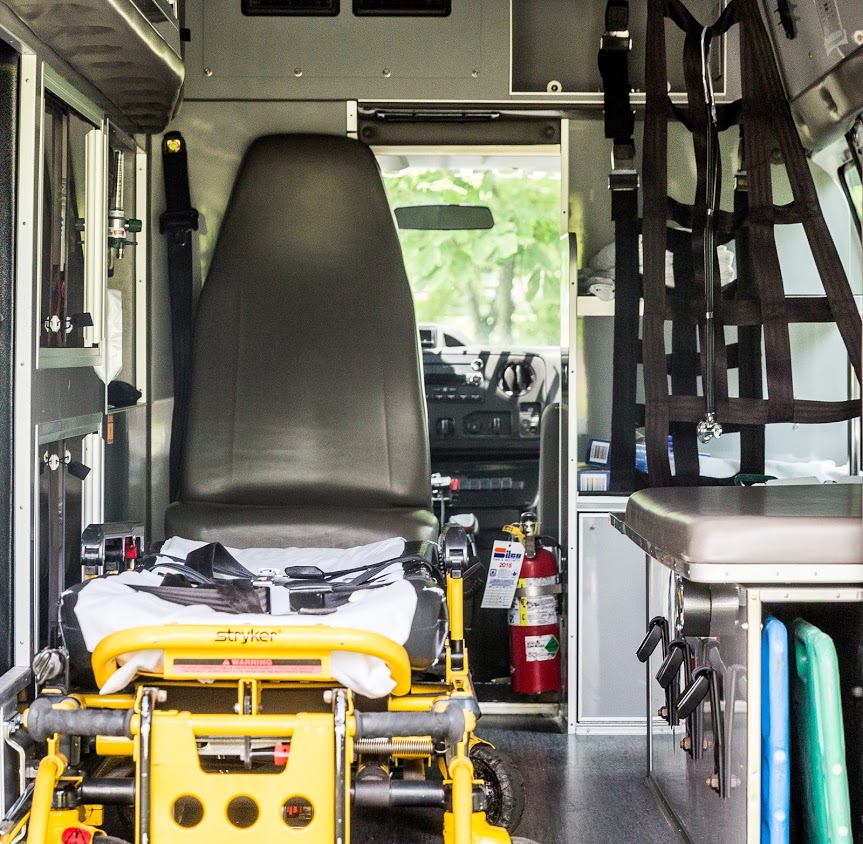 Advanced Life Support (ALS)
First Care's ALS units serve patients requiring emergency transportation.
Basic Life Support (BLS)
First Care's BLS units serve patients requiring non-emergency transportation.
Wheelchair Van Services
First Care's Wheelchair units serve needs of non-ambulatory patients. All of our wheelchair vans are inspected and certified by both state and city boards and all employees are screened, tested and certified in First Aid and CPR.
Special Event Services
First Care provides ALS, BLS and wheelchair units and associated medical staff to assist with emergency or non-emergency medical issues for special event venues such as stadiums and arenas.
Training
First Care is an approved continuing education training provider. We can provide the following upon request:
Special topics instructional classes
CPR classes (American Safety & Health Institute - ASHI)
CEUs for your staff